Lawn Fertilization and Weed Control Services
in Byron Center, MI
At Timmer Lawn and Snow, we believe that the foundation of a beautiful, vibrant lawn lies in its health. That's why we specialize in lawn fertilization and weed control services, designed to enhance the vitality of your outdoor space while maintaining its aesthetic appeal.
Since 2003, Doug Timmer and his dedicated team have proudly served Byron Center and extended our professional services to neighboring areas such as Wyoming, Kentwood, and Grand Rapids. Our commitment goes beyond maintaining lawns – we're passionate about transforming them into lush, green, and weed-free landscapes that our clients can take pride in.
Your Lawn Fertilizing and Weed Control Specialists are Ready to Assist!
For over two decades, Timmer Lawn and Snow has been the trusted choice for comprehensive lawn fertilization and weed control services. Our commitment to excellence, combined with our profound understanding of the local ecosystem, has positioned us as a reliable partner for Byron Center residents. We are honored to have earned the trust of our community and strive to uphold this trust with every lawn we treat. Not just in Byron Center, but in surrounding areas like Wyoming, Kentwood, and Grand Rapids, our reputation stands for superior lawn care and steadfast dedication to our craft.
We understand that each lawn has its own unique needs, and we are highly skilled at identifying and providing the precise fertilization and weed control measures your lawn requires for optimal health and aesthetic appeal. Our team doesn't just maintain your lawn – we enhance it. We ensure that with each application of nutrient-rich fertilizers and targeted weed control treatments, your lawn becomes more vibrant, lush, and robust. Trust in Timmer Lawn and Snow to transform your outdoor spaces into stunning landscapes.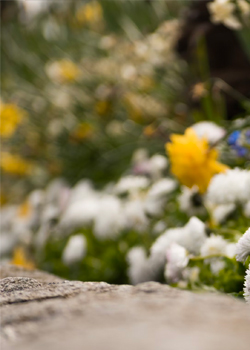 Keeping lawns healthy and striving since 2003!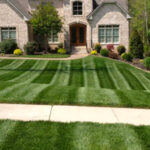 Cultivating lush, vibrant lawns with tailored fertilizing solutions for your lawn.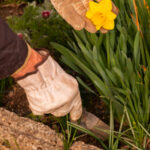 Landscape Bed Weed Control
Protecting and enhancing your landscape with effective weed control solutions.
Guarding your home's exterior with efficient perimeter pest control.